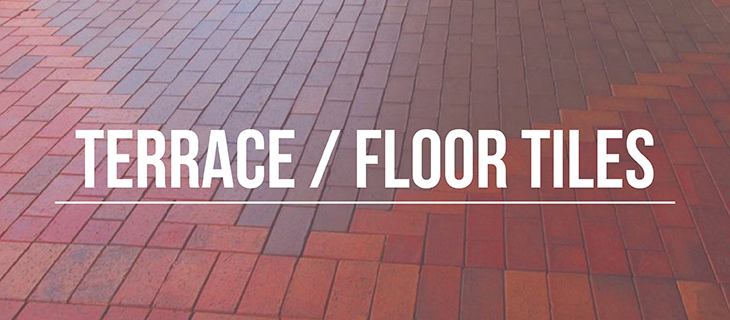 TERRACE / FLOOR TILES
Our extensive variety of pavers perfects every outdoor scheme, from stylish patios courtyards to smart pool surrounds, driveways and garden paths. Whether you are dreaming of a contemporary space or a more traditional look our range will inspire and stimulate ideas.
Available in a choice of sizes, formats, colours and finishes, our pavers ensure that establishing your style at home has never been easier.

Floor Tile
Size - 150 x 150 x 25 mm
Weight - 1.2 kg.

Hollow Cool Roof Tile
Size - 228 x 228 x 50 mm
Weight - 3.8 kg.

Floor Tiles (Red / Brown)
Size - 228 x 110 x 40 mm
Weight - 2.16 kg.